Welcome
The Phoenix Curriculum provides gang prevention and gang intervention resources in two ways:
• a core evidence-based gang prevention program, The Phoenix Curriculum includes elements specifically designed for elementary school, middle school, high school, and alternative school students. It inoculates students against the highest risk factors for gang involvement. It also links students to the most available protective factors and assets.
• a gang intervention curriculum, a comprehensive set of nearly 100 different resources, designed for intervention with higher risk students in middle schools, high schools, and alternative schools.
These highly successful and innovative resources are used nationwide to address the risk factors underlying gang recruitment and gang involvement, and provide resources for both gang intervention programs and gang prevention programs (see the terms gang intervention and gang prevention explained). For more information about The Phoenix Curriculum core program, we offer a detailed introduction. All of our materials are provided under our site license arrangement allowing for unlimited duplication for programs conducted at designated school, facility, or site. This makes these programs especially affordable, as this is a one-time cost. See our program catalog for current school/site pricing.
Prices are available in our catalog. Please contact us for specific quotes or proposals.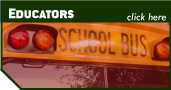 Educators — teachers, principals, and school resource officers are often on the front line in the fight against gang proliferation. The Phoenix Curriculum core program was built with educators in mind. Hundreds of hours of program resources are available for elementary school, grade 6, middle school, and high school from our comprehensive core program to short films. [more]
Law Enforcement — these materials offer law enforcement personnel resources to address gang prevention and gang resistance, and may be used in classroom, detention, probation, or correctional, or correctional settings. [more]
Program Catalog & Prices — a complete, easily printable overview of our program in PDF format; includes prices. The catalog is approximately 1.7MB large. [more]
Gang Prevention — comprehensive evidence-based gang prevention resources, which includes a Core Program and various supplemental materials for elementary school, grade 6, middle school, high school, and alternative schools. It is based on proven cognitive-behavioral principles and has been successful in gang prevention programs across the country, inoculating youth against gang violence and risk factors and increasing linkage to available protective factors. [more]
Gang Intervention — intensive evidence-based antigang strategies for elementary school, middle school, high school, and alternative schools (100-150 hours at each level). Gang resistance materials include classroom- and counseling-based curricula, designed for higher risk students, including current gang members. This comprehensive curriculum also addresses both risk factors and protective factors [more]
Films — presented in DVD format, with accompanying workbooks, these gang intervention and gang prevention films can be used in schools, detention centers, and community programs. Each DVD contains multiple short videos designed to illustrate key points. Video elements illustrate key decisions and consequences of key risk factors in young gang members' lives. Workbook elements provide the opportunity for participants to identify and evaluate the consequences of key risk factors in their lives. Titles include Choices, Gang Issues, Stories from the Streets, and Kids at Risk. [more]
Logic Models — The Phoenix Curriculum gang intervention, gang prevention, and gang resistance programs provide the tools and guidance for you to monitor immediate and intermediate outcomes, and the development of self-efficacy. Click here for a detailed logic model of this program. [more]
Detention — a wide range of short-stay and extended treatment detention center program packages. Easy to tailor to federal stimulus programs, and popular in community programs run by government agencies and community-based organizations (CBOs). [more]
What Do You Think? — comprehensive story- and issue-based resource supports all program settings: elementary school, middle school, high school, alternative schools, and correctional settings. More than 200 activities address issues for males and females of all ages. Materials are also available in Spanish and for adult programs. [more]
Spanish Language Resources — we offer many programs for Spanish speaking gang members, as well as counselors working in gang intervention and gang prevention programs. [more]
Violence Prevention — evidence-based anger management and violence prevention, addressing both risk and protective factors. [more]
Peer Pressure — resources target the highest areas of vulnerability and provide practice in identifying, resisting, and coping with peer pressure. [more]
Life Skills — job skills, communications skills, and making the best use of free time. [more]
Links to state Core Curriculum Competency Standards — These gang prevention and intervention resources are linked to state standards. For illustration, see the New Jersey state standards addressed by these resources. [more]
Critical Program Objectives
The Phoenix Curriculum guides the students to develop self-efficacy in identifying and addressing the highest risk factors for substance abuse, violence, bullying, gang involvement, and other crime. In the case of Phoenix programs, self-efficacy will include the ability to recognize high risk people, places, things, and situations, and have confidence that they can handle these risk factors effectively using their new capabilities. These new capabilities and skills include a range of coping options for avoidance, escape, refusal, gang resistance, and violence prevention.
Self-efficacy is the key to successful gang intervention and gang prevention. To develop self-efficacy, the students will demonstrate competence in skills such as problem solving, problem avoidance, refusal and "escape" skills, coping effectively with their highest risk factors, asking for help from safe and supportive people, feelings management (self-monitoring and emotional intelligence), gang resistance, and impulse control. In essence, The Phoenix Curriculum provides inoculation against the highest and most common risk factors through the development of self-efficacy.
The success of a school's antigang strategies for gang intervention or gang prevention program also depend on the development of a firm safety net. Students are encouraged to identify and enhance critical protective factors or assets which can help them achieve happy and productive lives. This process includes aspects of character education (the development of pro-social values and behaviors, such as the selection of pro-social friends, empathy for others, the development of positive goals, involvement with a personal support system, gang resistance, participation in positive community organizations and activities). As schools are a critical protective factor, these resources provide support for violence prevention, anti-bullying programs, peer pressure awareness, and embracing diversity.
The Phoenix Curriculum is based on the New Jersey Juvenile Justice Commission's experience with the Phoenix Gang Intervention and New Freedom programs. The school-based NJJJC program Project Phoenix demonstrated significant reductions in recidivism (50+% reduction)using these antigang strategies, and the Project Phoenix anti-gang program was awarded the national "Spirit of Excellence" award at the National Gang Crime Research Center's 2004 annual gang program conference in Chicago.
Materials
The Phoenix Curriculum 50-hour school-based gang prevention program is a standardized curriculum consisting of nearly four hundred pages of antigang strategies targeted at different age groups. A shorter 25-hour program is also available. Supplemental gang intervention curriculums can be used in-school, in intensive afterschool-based, and alternative school-based gang programs. Specific resources target common high-risk factors, including bullying, peer pressure, and gangs. Supplemental materials include interactive workbooks and videos.
The Spanish-language curriculum includes Curriculo Phoenix, Recursos de los Programas de Desviación (Spanish-language community program), and Programa de Intervención de Pandillas (Spanish-language gang intervention resources).
Affiliated Programs
A New Freedom — cognitive-behavioral treatment programs primarily used in correctional facilities. [link]
Phoenix Gang Intervention — MI/MET and CBT-based gang intervention programs. [link]
Insight and Outlook — cognitive-behavioral resource addressing behavioral health, substance abuse, vocational readiness, and life skills. Appropriate for community programs, homeless programs, HIV/AIDS programs, hospitals, and mental health facilities. [link]
---
© 1995-2021 A. R. Phoenix Resources, Inc.